We offer Parent Counselling on therapy directions and options
based on proven research that's available in Toronto!
---
Pre-School
Communication
Staff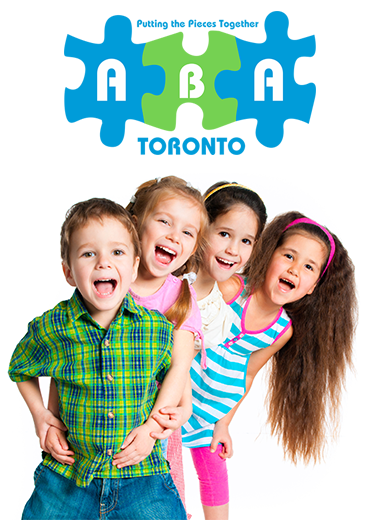 What is ABA?
ABA principles and techniques can foster basic skills such as looking, listening and imitating, as well as complex skills such as reading, conversing and understanding another person's perspective. We use this technique in all of our therapies to instill behaviour that is typically expected of a child.
We use this technique in our pre-school aged training center and in our 1:1 therapy sessions with our skilled Instructor and Senior Therapists.
ABA( Applied Behavior Analysis).
Positive Thinking & Positive Planning
We are Extremely Passionate.
Child Begins Their Journey With Us
Contact Us for a free Consultation
What do we do that's different?
At ABA Toronto we use a policy that is a bit different from any other institution, we work on the policy that positive thinking and positive planning will enable our parents and our children to rid the disabilities..
Our consultants will provide not only the children but our parents with the positive therapy approaches and thought processing required to be able to actually see a significant difference in our children. We promote the ABA( Applied Behavior Analysis) method and train our parents on how to use these methods alongside the therapy we provide to instill the goals of each of our children.
Affect of ABA on a Preschooler
Some preschoolers who participate in early intensive ABA for two or more years acquire sufficient skills to participate in regular classrooms with little or no additional support. Contact us for a free consultation and we will provide you with the utmost confidential treatment for your child.
---
Our center is fully designed for confidentiality and of your children!
No diagnosis yet, come to us and our experienced staff will evaluate if service should be started – early intervention is the best intervention!